BRITTANY SPANIEL WITH CHILDREN
Océane & Céleste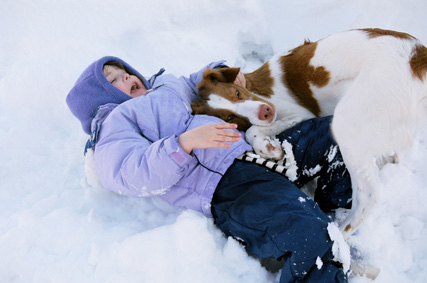 Émilie & Balzac
You ask yourself if your brittany spaniel will make a good companion for your children. While a good relationship can develop, certain rules have to be followed. I recommend having a family conference and drafting a set of rules that all members of the family will respect. We like to sign a contract with the children. Here are a few guidelines to help you start the discussion: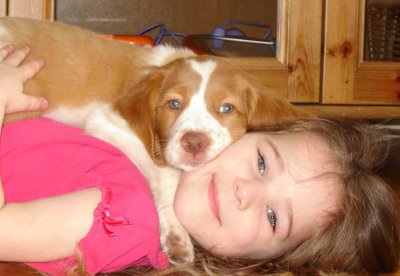 - Do not disturb the dog when it is eating.
- Do not disturb the dog when it is sleeping.
- Do not give candies or table leftovers.
- Do not let the dog sleep on the sofa and beds.
- Pick up the excrement of the dog every day.
- Have a daily exercise of games with your brittany spaniel.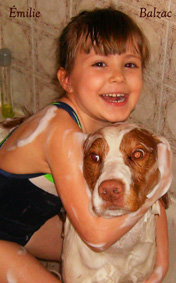 Your child will learn to love his A brittany spaniel but first he or she needs to respect it. Each child of the family should have to perform a task to help take care of the family dog. This will teach the child to be responsible with the dog under the parents' supervision. Brittany spaniel and children are good friends, with a secret world, and time permitting they will become inseparable accomplices...and best friends.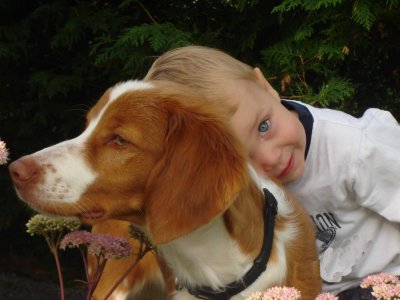 T.J.'s Birthday

Pour plus d'information / For more info
(418) 878-9476

Graphics, Photos and Texts - Copyright ©
THIS WEB SITE WAS CREATED BY [canipat]