AKC/CKC/International KC-Ch,UKC-Grand Ch,TAN Canipat Happy Belle de K Star,AKC-JH,CKC-FDJ
BELLE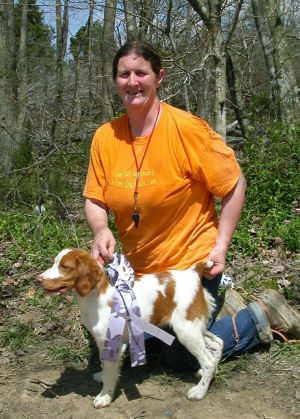 Her first month of competing was successful.
Events = The day she turned 6 months old,Belle ran in a field trial & won 4th of 8 pups.
Same day she almost received her UKC-TAN .
Next weekend she started her UKC show wins & got points towards CH.
Next weekend she won an Adult Group 2 .
Now she only needs one competition win to complete UKC-Ch.
BUT, the next weekend,we went to Canada & she ran in Junior Field Dog two times & qualified both times.
She only needs one more to finish JFD.
She also won Best Brittany Spaniel pup the 2 shows.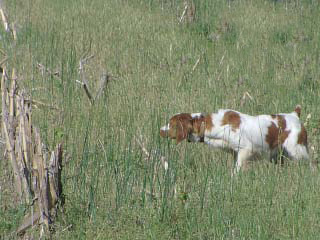 Merci à Kathy Shannon !
Thank's Kathy Shannon USA !

Pour plus d'information / For more info
(418) 878-9476

Graphics, Photos and Texts - Copyright ©
THIS WEB SITE WAS CREATED BY [Canipat]